Previous events
Presentation for the Lee-Whedon Memorial Library in Medina.
Presentation for the TCPC Women's Association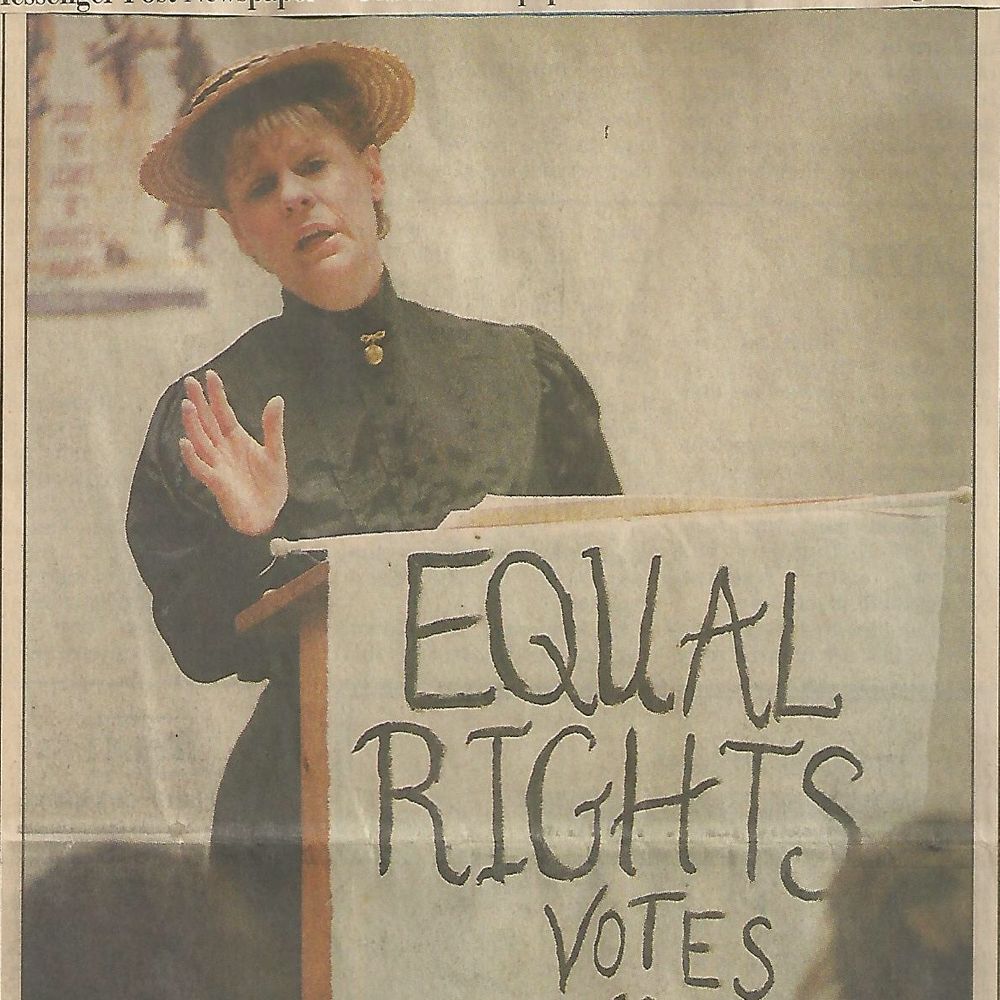 Suffragettes UNITE!
EMANCIPATION! "War if We Must!"
Journey back to a time when women, oppressed and underestimated by society, fought valiantly against the status quo to achieve the rights that we enjoy today. Listen as the powerful, moving speeches of Susan B. Anthony, Elizabeth C. Stanton, Sarah C. Owen and more come to life.
Ann Mitchell reenacts impassioned speeches originally orated by:Elizabeth C. Stanton, Susan B. Anthony, Sarah C. Owen and more.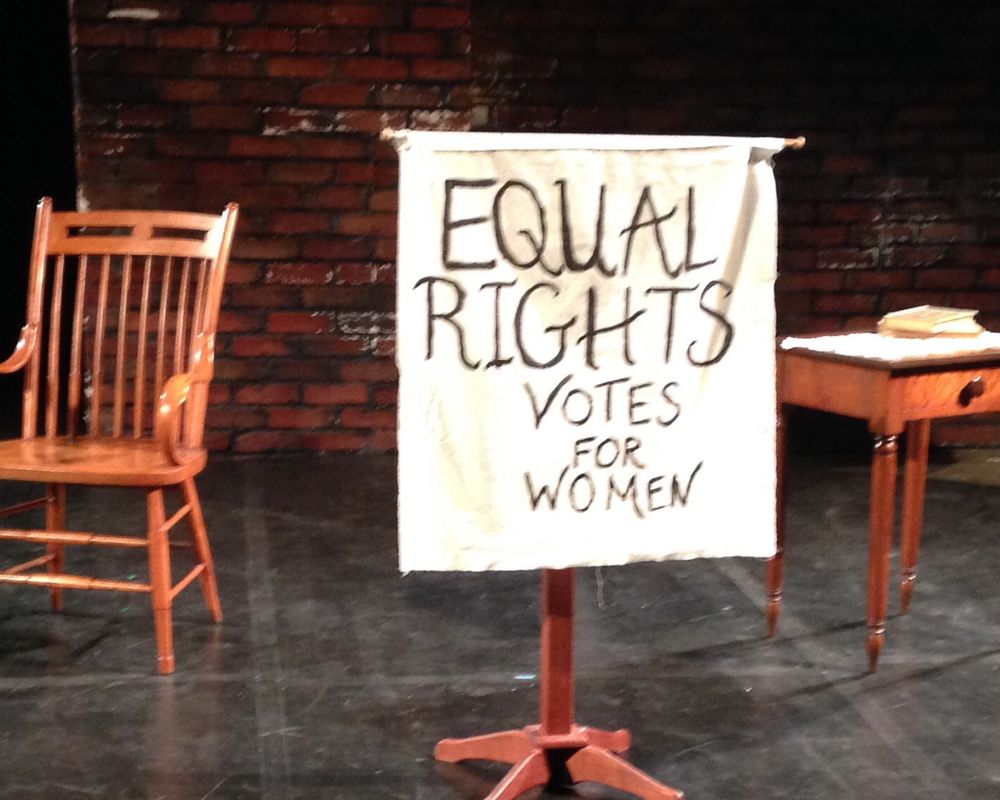 Past Performances
Suffragettes UNITE!
Twelve Corners Presbyterian Church
Irondequoit Public Library
Pittsford Community Library
2019 KeyBank Rochester Fringe Festival - The Avyarium Theatre
Volunteer Recognition Dinner – National Susan B. Anthony House & Museum
Girl Scout Program Center
Ogden Farmer's Library
Congregational Church UCC of Spencerport – "The White Church"
Spencerport Central School District - Cosgrove Middle School – American History Classes
Ogden Farmer's Library Genealogy Club
Churchville School District History Club
Women's Forum of Kodak Employees (WFKE)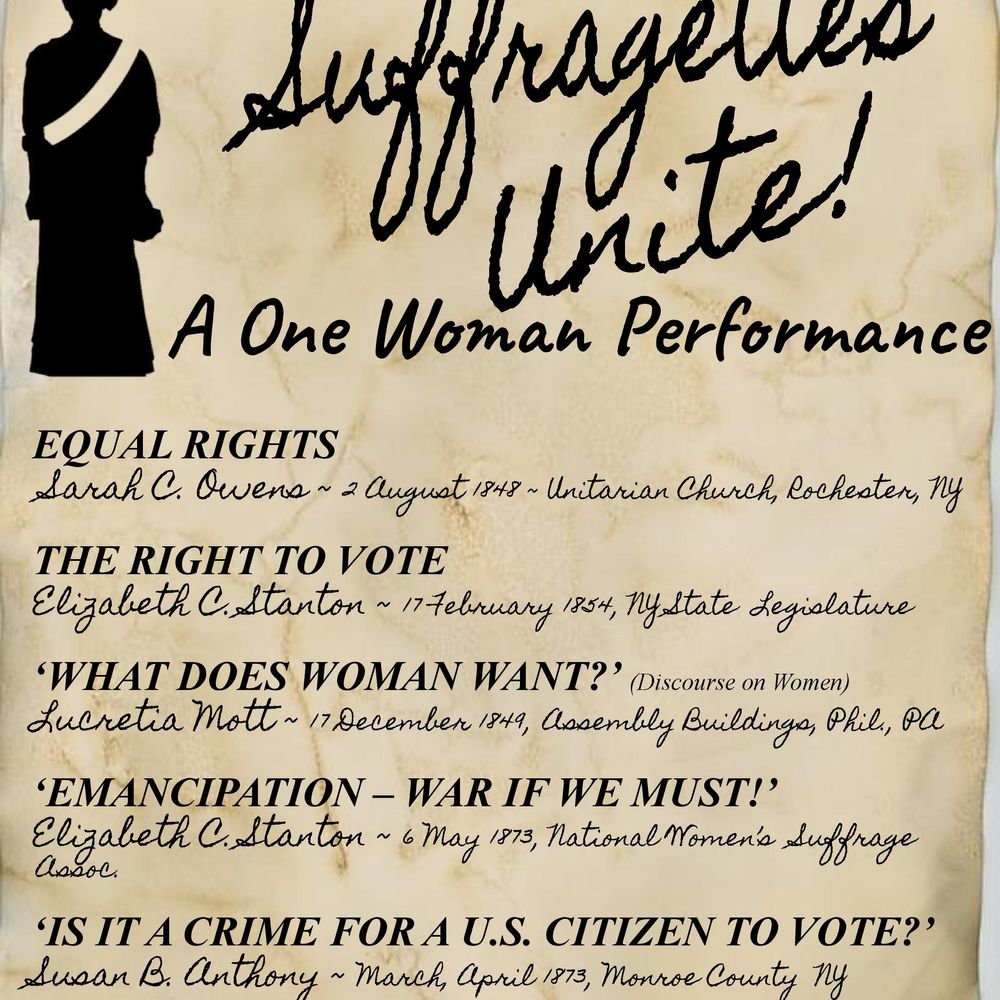 WHAT PEOPLE ARE SAYING:
"You came highly recommended, and you didn't disappoint." - Director for a Monroe County Library.
"The impact of Ann Mitchell's performance was profound." - John Deserto, History teacher, Spencerport Central School District
"I felt as if Elizabeth C. Stanton, and other women portrayed, had spoken directly to us; giving their message with the sincerity of their beliefs as prevalent today as yesterday." P. Lloyd - First Congregational Church of Spencerport.
"..well-acted and historically accurate." - Patricia Uttaro, Director, Rochester Public Library & Monroe County Library System
Featured at the KeyBank Rochester Fringe Festival.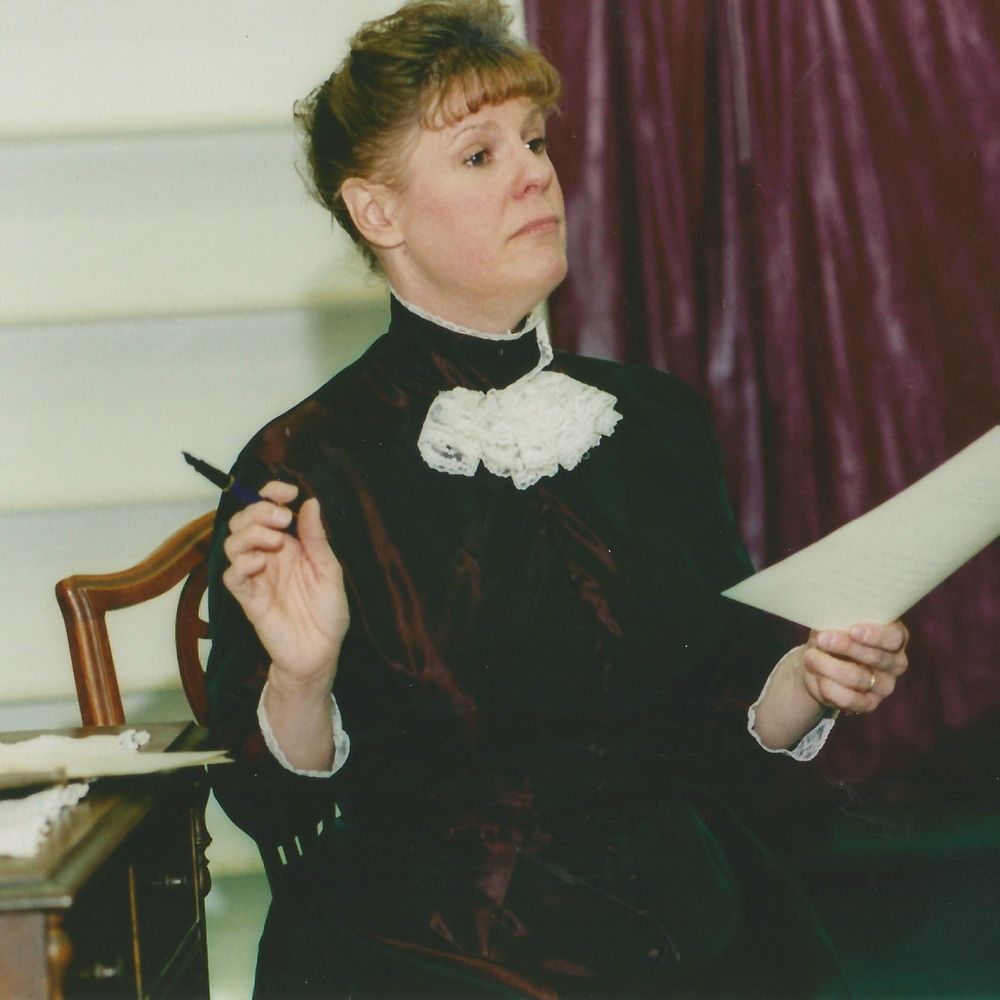 Sarah Jane "Jennie" McCleery
The School Journal
Spencerport, NY ~ 6 March 1883
The second edition of our School Journal consists of stories, conundrums, poetry, etc. We thank you for all the help received during the past week, and hope you will continue to try and make this a successful paper. Owing to the lack of time and space, several articles have been omitted this week.
Conundrums - Jokes of the period
Humorous Paragraphs - Quaint, humorous submitted stories
Poetry - descriptive confessions of love
Lost and Found - not your usual 'lost & found'
Wanted - more personal, than 'necessary'
Personals - neighborhood business, is everyone's business
On Being A Woman - humorous, realistic viewpoint on the role of a woman in 1883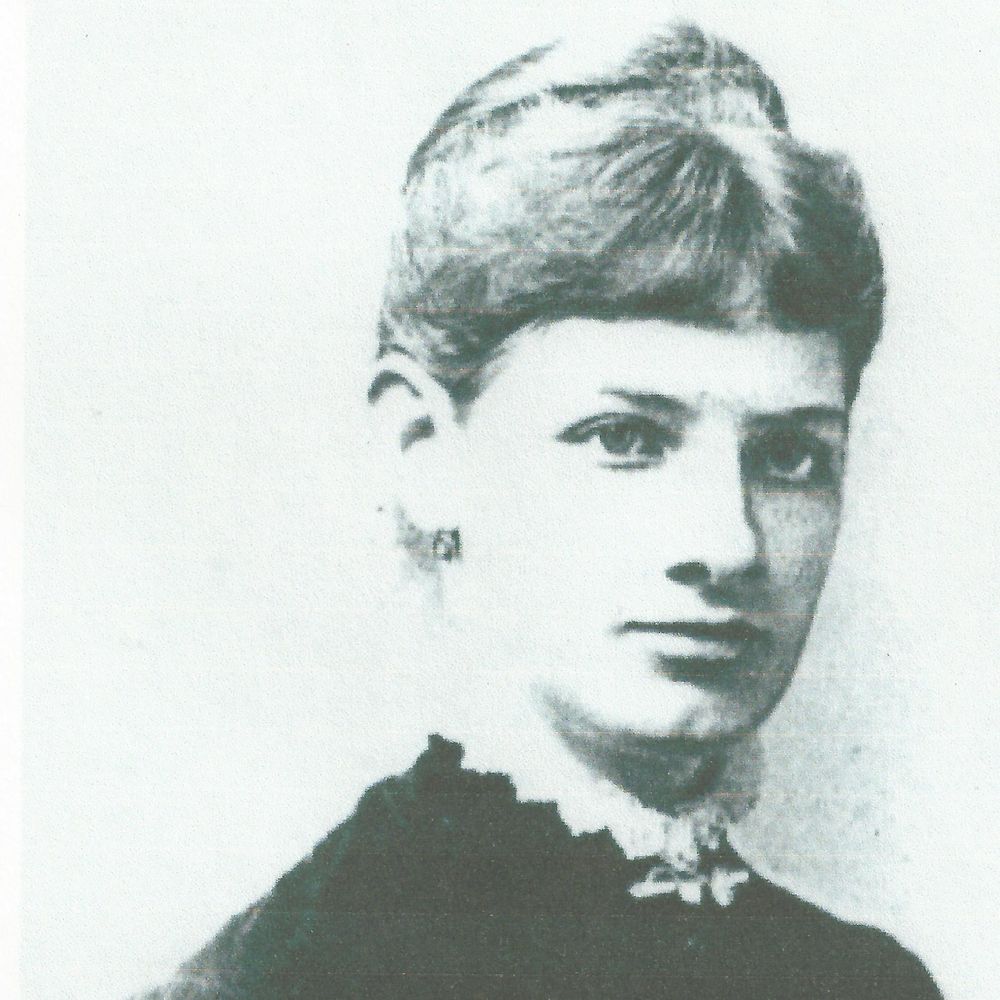 Sarah Jane McCleery attended Spencerport High School in the early 1880's. She attended the Brockport Normal School (SUNY Brockport) for her teacher training and went on to teach in a one room schoolhouse in Ogden, NY. Miss McCleery wrote a series of School Journals while in school, that today reflects the rhetoric and charm of the late 19th Century. She became active in the Women's Temperance Movement and was an early advocate for women's rights.
Sarah Jane McCleery, Sept. 10th, 1886 
photo courtesy of Kenneth Beaman